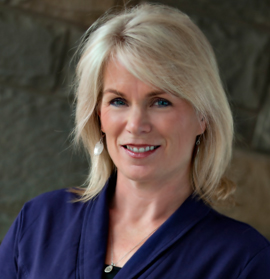 Sandy Redden, M.Sc., R.SLP, BCBA, S-LP(C), CCC-SLP
Founder, Speech Language Pathologist and Board Certified Behaviour Analyst
Sandy founded Speech & Language Works in September 2000 to provide essential communication services to individuals and families in Medicine Hat, Alberta. A graduate of Minot State University, Sandy is trained by the Prompts for Restructuring Oral Muscular Phonetic Targets (PROMPT©) Institute (Intro and Bridging), Pragmatic Organizational Dynamic Display(PODD) and certified in Social, Communication, Emotional Regulation and Transactional Support (SCERTS®) Model, the Hanen programs, Talk Tools, Lidcombe Program and Picture Exchange Communication System (PECS™). She has worked with children and adults in a variety of clinical settings since 1991 and has a special interest in treating preschool children with communication delays and disorders including Apraxia, Autism and Fragile X Syndrome.  In 2015, Sandy completed her coursework and board certification exam to be a Board Certified Behavior Analyst.  She has also completed her American Hippotherapy Association Level I and II courses.  In June 2019 Sandy completed Mary Massery's course "If You Can't Breathe, You Can't Function".
When she isn't reading Moo Baa Lalala by Sandra Boynton or playing the Cariboo Game with her clients, Sandy loves to bake bread, run, swim, ski, take in a yoga class, travel, volunteer and spend time with her family, friends and  pets.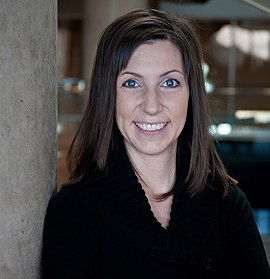 Cortney Dola, SLPA
Speech Language Pathology Assistant
Cortney joined Speech & Language Works in 2002. She received her Speech-Language Pathology Assistant Diploma from Medicine Hat College and enjoys working with children aged 2 to 14 in preschool, daycare and home settings and enjoys working with each child to help them learn, grow and communicate.  Cortney recently completed PODD training.
When she isn't reading Big Pumpkin by Erica Silverman or playing Farm Families, Cortney likes to travel, bake and camp with her family, friends and her two pugs.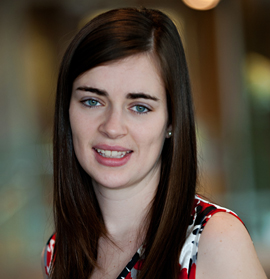 Andrea Baht, M.Sc. R.SLP, CCC-SLP
Speech Language Pathologist
Originally from Moose Jaw, Saskatchewan, Andrea joined the Speech & Language Works team in September 2012. After graduating with her Bachelors in Communication Disorders at Minot State University, Andrea went on to complete her Masters in Speech and Language Pathology at Nazareth College in Rochester, New York. Andrea has had the opportunity to work with clients of all ages and is especially enjoying working with the preschool population. Her learning continues as she completed training in Hanen programs, PROMPT©, PODD, SCERTS® and, most recently Lidcombe Program.  Andrea has completed the American Hippotherapy Association Level I and II courses.
When she isn't reading Llama Llama Red Pajama by Anna Dewdney or playing Hungry Hungry Hippos with her clients, Andrea enjoys reading, rollerblading, travelling and spending weekends at the lake with family and friends.